IAFF Headlines
Current news directly from IAFF locals, councils, and state/province associations in the US and Canada.
Norwalk Professional Firefighters See Small Rash of Fires in a Week
05/26/19 - Norwalk Professional Firefighters
In the past week or so, small fires around the city have been keeping members of Local 830 busy. 3 Ivy Place - Plt 4 - 5/17/19 - Members were dispatched to a possible fire inside of an oven. Upon arrival, companies saw a light smoke coming from an egress door on the B-Side of a 1.5 Story Mulitiple-Family Dwelling.
Bedroom Fire Handled by L-830
05/26/19 - Norwalk Professional Firefighters
At 11:22 PM on Wednesday, May 23, members of Local 830 were dispatched to a single-family dwelling with reports of a bedroom on fire at 15 Cutrone Rd.  
Livonia Fire & Rescue Fire OPS 101
05/24/19 - IAFF Local 1164
Run time 13 min. Livonia Firefighter/Paramedics had the pleasure of showing our Local Elected Officials Kathleen McIntyre, Scott Bahr, Laura Toy, Brandon Kritzman,Brian Meakin, Lynda Scheel, State Senator Dayna Polehanki, State Rep Laurie Pohutsky and Livonia School Board Daniel Centers what it is like to walk a few steps in our fire boots.
Local 1826 Endorses Wayne "Bernie" Bernoska for FPF President
05/24/19 - IAFF 1826
To all Local 1826 Members, Local 1826 conducted an Executive Board meeting yesterday, both candidates for the position of FPF President came and talked withh our Board, current FPF President Jim Tolley and challenger Wayne Bernoska.
Friday Update 5-24-19
05/24/19 - IAFF Local 1014
DONATE TODAY!
05/24/19 - Lets Fire Cancer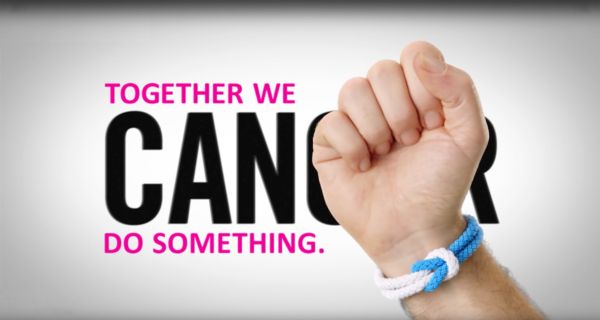 Dear Friends,   Two things will change the face of "CANCER" as we know it - Prayer and Cancer Research. Prayer is between you and the one you pray to. Cancer Research has and will continue to discover earlier diagnoses, better treatments and an eventual cure.
Website under construction
05/23/19 - Charlotte Firefighters Association
Please be patient with us as we make adjustments to our website. The swtich to the new server did not go as well as planned, so we are coming back to the old site. We are remaking this for more content and easier to use.
Annual Firefighter's Memorial Sunday
05/23/19 - IAFF Local 739
Annual Firefighter's Memorial Sunday Sunday June 9, 2019 members will assemble at Broadway Firehouse and step off at 9:45 AM and march to the Firefighter's Lot in Pine Grove Cemetary for a 10 AM ceremony. Uniform of the day is Class A uniform with Bell Cap, no white gloves or badge covers.
2019 Election Results
05/22/19 - IAFF Local 4381
We would like to welcome our new officers and station reps.
SAVE THE DATE: MDA GOLF OUTING
05/22/19 - Cambridge Fire Fighters
Duckling Rescue
05/21/19 - South Metro Firefighters IAFF LOCAL 2086
At 2:45 p.m. on Sunday May 19, 2019, 2 very attentive and kind people stopped to check on a distressed duck in the street at South Park Lane and Canal Court in Littleton. They discovered her ducklings trapped in a storm drain and called South Metro Fire Rescue for help. Local members assigned to Tower 18 used a fire helmet to gather all 10 ducklings and reunite them with their mother.
May 21, 2019: HB 7394 - Peer Support Counselor Confidentiality
05/21/19 - UPFFA
FF-P John Martinez Shift Coverage
05/21/19 - IAFF Local 21
Brothers and Sisters, it is with great sadness that we let you know that brother John Martinez's son went into cardiac arrest yesterday. Responding EMS resuscitated him and transported. Unfortunately, he is currently on life support. They are waiting for family to arrive to say their goodbyes.
Hampton Chowdah Challenge
05/21/19 - Professional Fire Fighters of New Hampshire
Hampton Fire Fighters Charitable Organization is hosting their 13th Annual Chowdah Challenge at McGuirk's Ocean View Restaurant & LoungeJoin on June 6! A $5 donation at the door will get you all you can eat chowder. There will also be a cash bar and raffle prizes.
FPF Legislative Session-Wrap Up
05/20/19 - IAFF 1826
To all Local 1826 Members, Please see attachment containing this report.
Capitol Report 5/20/19
05/20/19 - UPFFA
With 2 1/2 weeks remaining in the session, activity is heating up. The House and Senate are in session every day now to move bills.
Albany Legislative Conference
05/19/19 - IAFF Local 274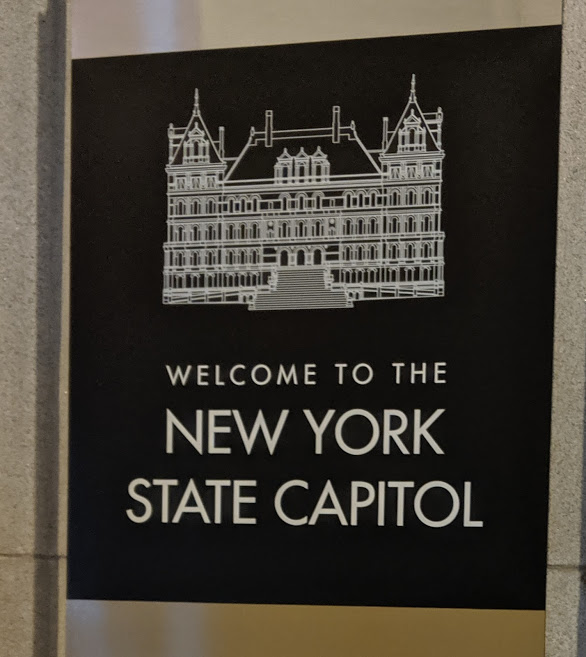 On May 14th and 15th,Brothers Carrier,Heffernan and Barbella attended the Albany Legislative Conference.
Shad Derby June 11th and There is Still Room
05/19/19 - IAFF 7th District
The 2019 Shad Derby is right around the corner and there is still room for you!  This event is a decade and some years old and promises a great time of frateranlism and benevolence.  All of the proceeds go to the 7th District Benevolent Fund assisting our members in the 7th and beyond.
APFF Convention
05/18/19 - IAFF Local 2866
During the week of May 14th through the 17th the Fayetteville Firefighters had 11 members attend the annual Arkansas Professional Firefighters Association convention. The convention was hosted by Jonesboro Local 3718. Our members attend several lectures and classes to help improve their knowledge of what's going on around the state and nation with firefighters issues.
Bid Cycle 343 Revised
05/18/19 - IAFF Local 21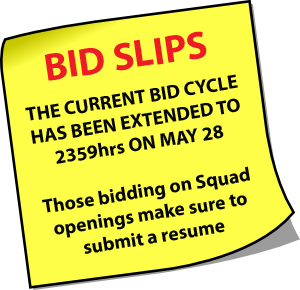 Bid Cycle #343 has been revised and it's closing date extended to 2359 Hours on May 28th.  The cycle was extended as part of a settlement with L-21 and HQ regarding Squad postions.  Those bidding Squad openings ensure you have a current resume on file with HQ.
Alumni Luncheon
05/17/19 - South Metro Firefighters IAFF LOCAL 2086
On Wednesday May 15th local members gathered with past members at the South Metro Alumni Luncheon. Full of laughter, shared memories, and good food, alumni and retirees from Local 2086's rich history gathered at Station 32. It was great catching up with the members that have helped shape the department to what it is today. https://www.southmetro.
Friday Update 5-17-19
05/17/19 - IAFF Local 1014
Chief David Reardon Retiring
05/17/19 - IAFF Local 1403
Dave Hafner Retirement Event
05/16/19 - IAFF Local 21
Lagae Road Rollover MVA
05/15/19 - South Metro Firefighters IAFF LOCAL 2086
On the evening of Tuesday May 14th, Local responded to a rollover at the intersection of Happy Canyon Rd & Lagae Rd. Members arrived on scene to find a concrete truck had rolled onto its side and had begun spilling concrete mixture and fuel onto the roadway.
2019 FPF Convention Delegates & Alternates
05/15/19 - IAFF Local 1403
In accordance with our Constitution and By-Laws, Article 8; Section 1 – "Delegates and Alternates shall be elected by secret ballot of the members in good standing in attendance at a regular scheduled meeting" DATE:  TUESDAY MAY 28th, 2019 (B-SHIFT) TIME:  12:00 PM PLACE:  UNION HALL Nominations for Delegates and Alternates for the 75th Annual Florida Professional Firefighters (FPF) Convention will be accepted from the floor at the May 28th, 2019 Union Meeting from 12:00 PM to 12:20 PM. Nominations may also be made in writing and must be received by Elections Committee chairperson, 8000 NW 21 street #222, Miami, Florida 33122 or emailed to electioncommittee@local1403.org before May 28th, 2019 at 12:20 PM. All candidates nominated must be a member in good standing as specified in the Metro-Dade Fire Fighters IAFF Local 1403 Constitution and By-Laws. Election will be conducted shortly after the close of nominations. The FPF Convention will be held in Daytona, Florida, June 10-14, 2019.
MDA - MPFF Fire Fighter Summer Day Camp
05/15/19 - Minnesota Professional Fire Fighters
You are invited to MDA - MPFF Fire Fighter Summer Day Camp Tuesdays June 11 & June 18, 2019 Come out and cook for the kids at the 2019 MPFF Fire Fighter Day at Camp. Set up will begin between 10:00-10:30 each day. Come out and show off your grilling skills. We will need 3-4 grill masters to start cooking around 10:45-11:00 am. Lunch will be served at 11:45- 1:00 pm.
PTSD IMMEDIATE ACTION NEEDED!!!!
05/15/19 - UPFFA
IMMEDIATE ACTION NEEDED!!!! It has just come to our attention last night there is an effort by a special interest group trying to kill our PTSD bill. We need to flood the legislature with members Thursday, Friday and in the upcoming days to show our support for the bill.
Updated with service information-Retired FF Michael Goad
05/14/19 - IAFF Local 1403
Metro Dade Firefighters Local 1403 regrets to announce the passing of Retired FF Michael Goad on 5/10/19. Mike was hired in 8/3/1970. Most of you know him from Station 12 where he served proudly. Please keep his family in your thoughts and prayers. May he rest in peace.
GREAT NEWS!!!
05/14/19 - Denver Firefighters Local 858
Sisters and Brothers, Our efforts to elect our fire fighter to Denver's City Council just took a HUGE leap forward. We are proud to announce that former candidates David Sabados, Sabrina D'Agosta and Scott Durrah have ALL OPENLY ENDORSED MIKE SOMMA FOR COUNCIL DISTRICT 1. Support continues to grow for Mike and this will directly affect you and your working conditions.
Monday, May 13, 2019: PTSD Press Conference
05/14/19 - UPFFA
Monday, May 13, 2019: Peter S. Carozza, President, Uniformed Professional Fire Fighters Association of Connecticut, IAFF, press conference on Senate Bill 164 PTSD, a bill protecting first responders diagnosed with PTSD by Workers' Compensation.
MapleWood Firefighter/Paramedic
05/13/19 - Minnesota Professional Fire Fighters
SALARY: $62,633.00 - $78,699.00 Annually OPENING DATE: 05/10/19 CLOSING DATE: 05/24/19 04:30 PM DESCRIPTION: Be on the cutting edge of emergency medicine, fire prevention and response, and public safety education. Join the Maplewood Department Fire Department as a Firefighter/Paramedic. M aplewood is constantly innovating to meet new challenges in emergency prevention and response.
Presentation
05/13/19 - IAFF Local 2866
On May 9th 2019 President Jimmy Vinyard presented Nicole Clowney with a desk plaque and an offical Fayetteville Firefighters Members Shirt to thank her for all the work she has done to pass laws to protect firefighters who are fighting cancer. She has stepped up and proved she is a friend to all Firefighters.
Membership Meeting
05/10/19 - IAFF Local F-102
All Hands, A Membership Meeting is being scheduled for 24 May 2019 at 1730 hours, at Crash Fire Station 62. A running agenda will be established on the Union website calendar for review. If you have an item for the agenda please see me.
May 10, 2019: Legislative Update
05/10/19 - UPFFA
UNIFORMED PROFESSIONAL FIRE FIGHTERS ASSOCIATION OF CONNECTICUT LEGISLATIVE UPDATE HB 6384 An Act concerning insurance deductibles and medical test fees and the cancer relief fund passed out of the House of Representatives unanimously 144-0. This bill would pay any out of pocket medical expenses from the Firefighter Cancer Relief fund.
Friday Update 5-10-19
05/10/19 - IAFF Local 1014
Meet and Confer Article in Fire Engineering
05/10/19 - New Braunfels Professional Firefighters Association
Vice President Appleby found this article which may be helpful in further educating members about assessment centers in the meet and confer process.
Livonia's elected officials donned firefighting gear to learn more about saving lives
05/10/19 - IAFF Local 1164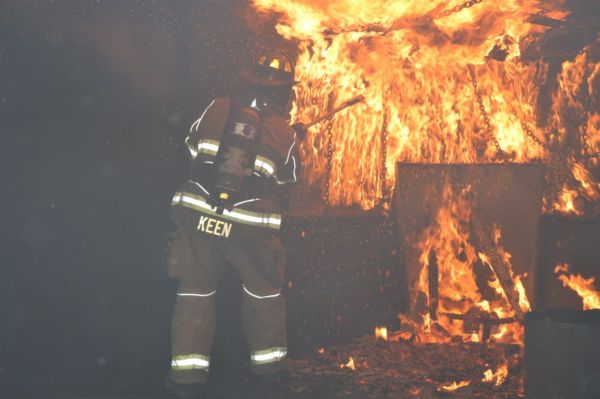 https://www.hometownlife.
MDA Summer Camp
05/09/19 - IAFF Local 21
June 11th and 18th is the MDA Summer Camp. Those who have been to the MDA's summer camp in the past have seen how much it means to the campers that we come out and help make it a one-of-a-kind experience. It doesn't matter if you can come out for a whole day or just a few hours, your participation will make someone's day more memorable.
Golf Tournament
05/08/19 - IAFF Local 1403
Every September, professional firefighters/golfers, (including retirees) from all around the country and Canada get together in a different city to trade hats, shirts, and war stories and play some golf! It is a 3-day tournament for golfers of all abilities. You can enter as a four-man team, two-man team, or individuals. (Individuals will be flighted).
2019 Saint Paul Firefighters MDA Golf Classic
05/08/19 - IAFF Local 21
Brothers and Sisters, We have two upcoming events to support the MDA. June 11th and 18th is the MDA Summer Camp. Those who have been to the MDA's summer camp in the past have seen how much it means to the campers that we come out and help make it a one-of-a-kind experience.
MIKE IS IN THE RUNOFF!!!
05/08/19 - Denver Firefighters Local 858
Sisters and Brothers of Local 858: We are one step closer to having a fire fighter on Denver's City Council!! This is where we really need your help so stay tuned for further notification on upcoming events. What can you do now?? Please donate here to support Mike's campaign. This is the final 4 weeks and we need all the help we can get.
2019 Camaro Raffle winners
05/08/19 - Dearborn Firefighters Local 412
1. Car- #1272 Ron Puczkowski 2. Vegas- #762 Chris Kosnik 3. $750- #1145 Marilyn Allevato 4. Kayak- #1433 K. Shooshanian 5. Fire pit- #862 Al Dragone 6. 32"TV- #198 Jeff Slick 7. Bag toss- #757 O. Richardson 8. Tent/fire pit- #215 Kruse 9. Golf outing- #598 K. Fava 10. Grill- #851 Bob Andrew 11. Cooler- #710 Greg Sikora 12. UM tix- #480 Tom Burdette 13. Downey Brew- #90 K.
Letter Regarding Paramedic/EMT OT
05/07/19 - IAFF Local 21
Fire Chief Inks, I'm submitting this letter to you today on behalf of all the dedicated men and women of the Saint Paul Fire Department. This appeal is a request for your Administration to reverse the policy of hiring overtime and how it is negatively impacting the Paramedic workforce.
Colorado Fallen Firefighter Memorial - Aaron Lybarger
05/07/19 - West Metro Fire Fighters I.A.F.F. Local 1309
To: Active Members of the West Metro Professional Firefighter IAFF Local 1309 This Saturday, the Colorado Fallen Firefighters Memorial will add the name of our own Aaron Lybarger to it's wall. We lost Aaron last June after his courageous battle with work-related cancer. And his absence from our West Metro family is still felt by so many of us each and every day.
May 6, IAFF-MDA Boot Camp: Fire Fighter Joseph Ciscone: Recipient of the prestigious A. Michael "Mickey" Mullane Award
05/07/19 - UPFFA
Congratulations to Fire Fightrer Joseph Ciscone on being the recipient of the prestigious A. Michael "Mickey" Mullane award at the annual MDA Boot Camp at Mohegan Sun yesterday.
Vivie's Fun Run
05/07/19 - IAFF Local 21
Vivie's Fun Run around Lake Como on May 19! For more information and for registration, please go to: https://www.viviennesjoy.org/vivies-run.html and click on the "Register Here" link Please contact Steve Sampson with any questions.